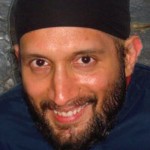 Have you ever envied people who listen to music while doing other works, I have ..
I could never listen to NFAK & engage in something else at the same time , NFAK always took the front & only seat until I came across this.
This Esraj Instumental of Sanu Ik Pal Chain Na Aawe by Manav Singh, doesn't just set a immensely soft & soothing background but also keeps Nusrat Factor Alive in ways unexplainable in words. I was reminded of Sultan Khan's Sarangi on NFAK compositions..