This is a guest post by our dear friend Mr Asim Hussain, Doft forget to check his website at http:nusratfatehalikhan.cu.cc
Touching Moments :- (1) Nusrat Saab discusses about his walid, and they all listen to his qawwali. (Some catching moments were lost due to camera focusing, Camera slowly focuses on Nusrat saabs while he is listening to his dad. And this changes/ hides the expression that might have caught on if nusrat saab's was unaware of camera focusing.)
(2) Nusrat saab explaining Khayal, Dhrupad (Dhurpad as he calls) and sargam gayaki to the Brook, And brook goes oh yeah its like do, le, ri…() . Then nusrat saab trying to explain that some sur can be sthayi and some can be improvised (like komal, ati komal) by singing (this is what i interpreted).. 
(3) When Nusrat saab, Rahat's dad and rahat are doing riyaz. And rahat is making mistake.
(4) I love Dildar Hussain. He accompanies Nusrat saab in almost every concert.
Screenshots:-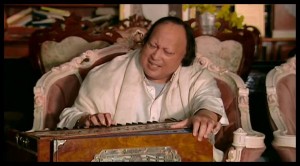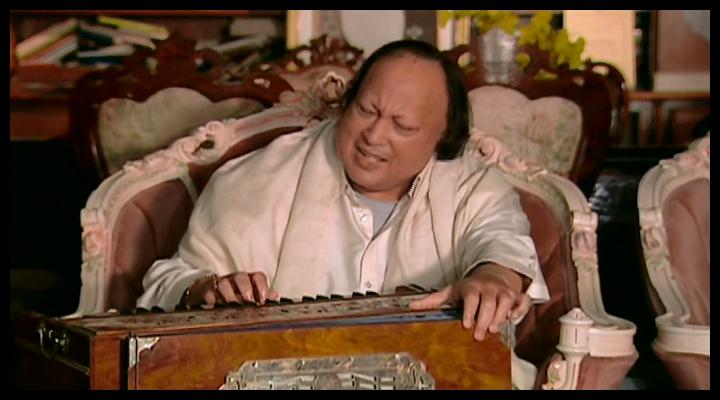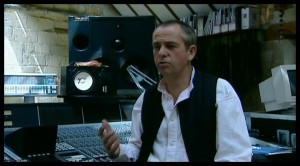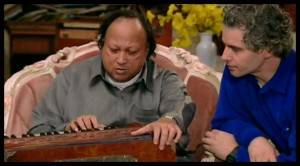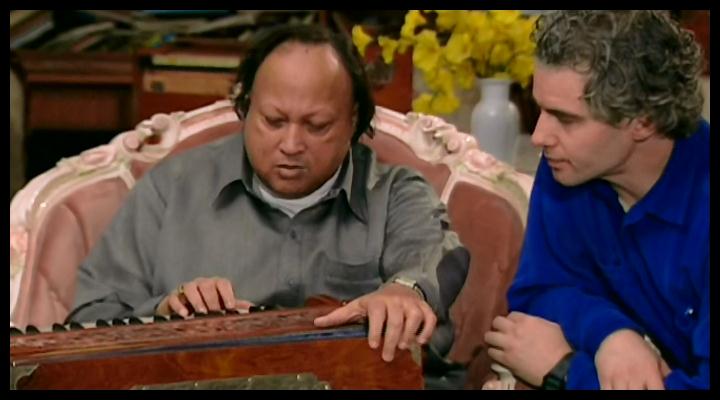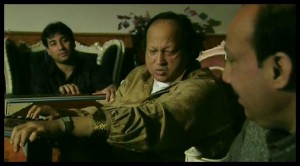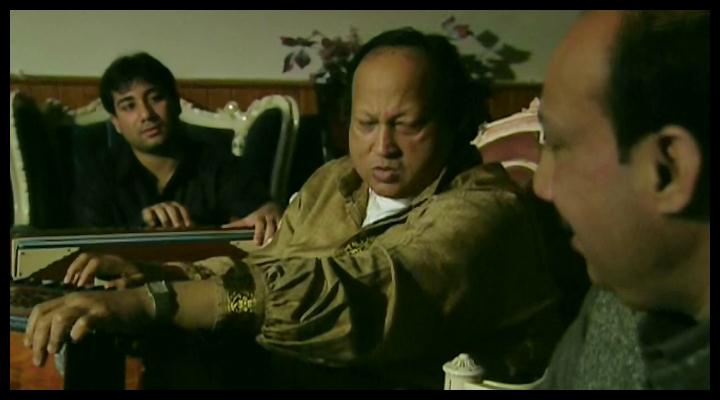 Here Comes the video..