Ary News Remembers NFAK in a short Video singing his Legacy & Influence..

A great behind the scenes look at Nusrat's Life in Pakistan, an article from 1996 by David Toop , the title describes the All Round composer/singer/performer NFAK, referring to British Cricket Legend Ian Botham..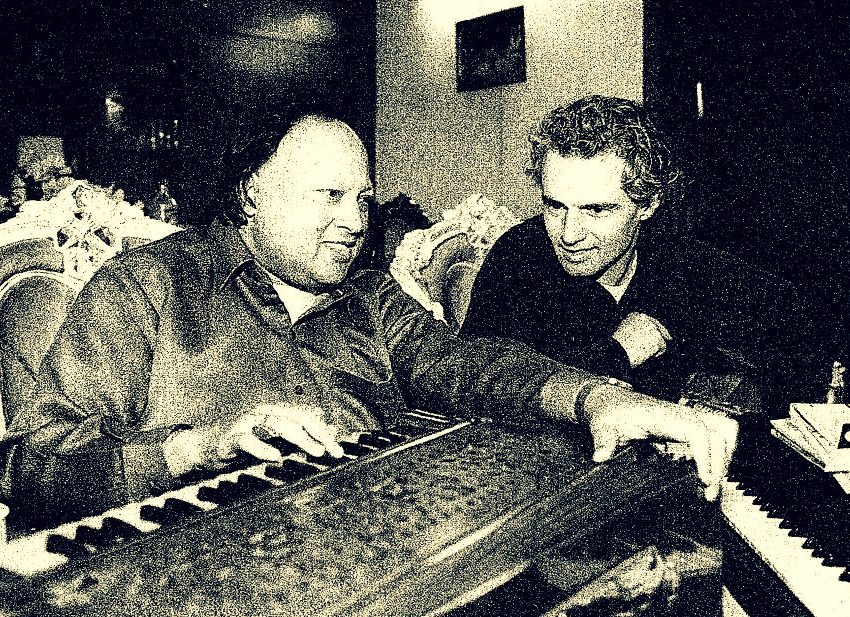 People in Pakistan discovered the true greatness of NFAK only after his huge success in West, a truth no one can deny. This creative short-movie revolves around a usual Pakistani NFAK fan, who departs from the filmy renditions and discovers the true traditional and ecstatic Nusrat. As this trend continued..
Nusrat was no more just a great Qawwal in Pakistan…. he was the countries greatest son ever.