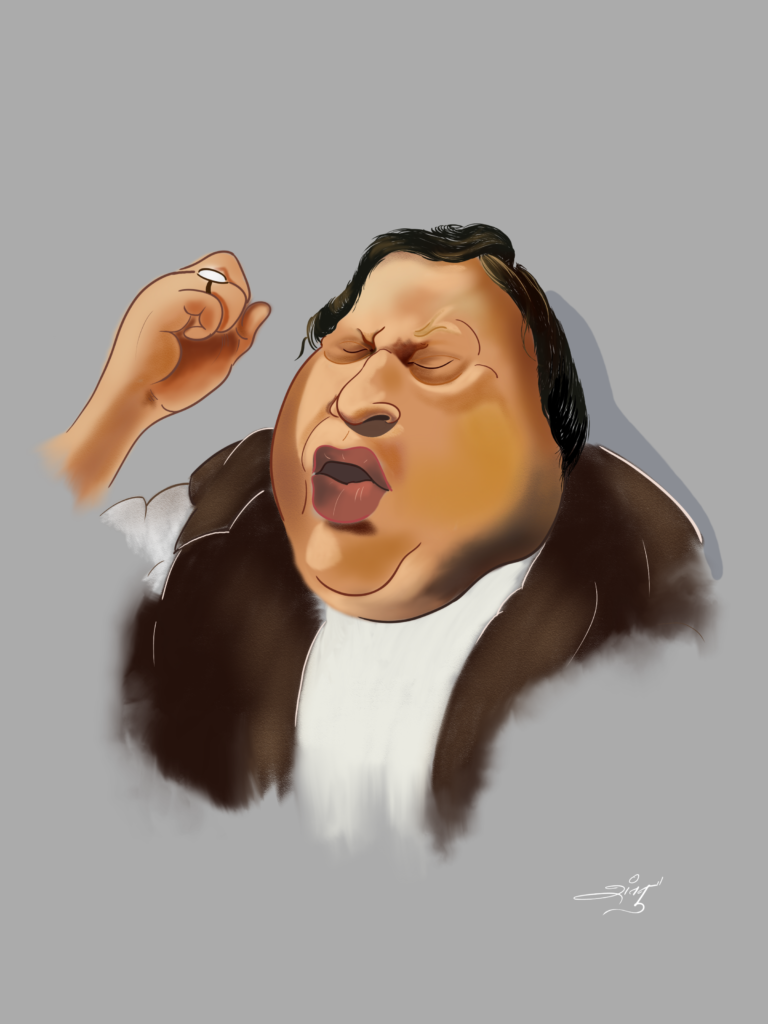 Dearest Nusrat,
You are missed, here in this world that you have perfumed forever with your music. Each and every day I must hear your Heavenly voice. To have been in your presence and hearing your voice, the voice from Heaven–how fortunate I was, to spend time with you, in your music and crossing the globe with you.
The universe had to wait a long time to bring you forth, to the Glory of God.
Your friend, Ebrahim
This was a heartfelt memoir by Ebrahim, who has had the honour of spending a lot of time with NFAK, being his guest and even singing with him. We will hear his story some other day. It has been 22 years since NFAK left us, not alone but as Ebrahim rightly puts, he has left us in a world which is ever fragrant with his music and also his ideology, I have seen NFAK singing inside a Gurudwara; I have seen Hindus, Muslims, Christians, every one listening to the praise of Allah and finding their own God and love in the same. What Nusrat did decades back was what society needed today, to unite, to rise above the race, religion and social status, to love and to accept.
Lets dive in his music, a playlist treat, recently released by Real World

You may buy it here: http://smarturl.it/RW225
A look back at his career